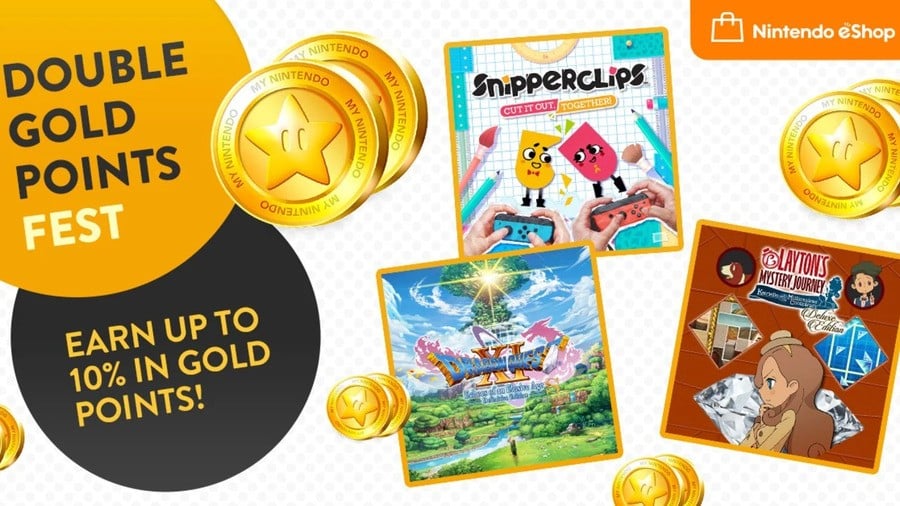 European Nintendo has launched a new plan that will allow fans to earn twice the normal gold points for eligible purchases this summer.
As you know, buying games from Nintendo Switch eShop can earn you Gold Points, which can then be used for future purchases. Usually, you can get 5% of the purchase amount through Gold Points, but from now to August 12, the selected games will bring you a 10% reward.
The event starts today, and as long as you purchase the following three games before the end of the promotion, you can provide you with double gold points.

Each week, three additional games will be added to the promotion and superimposed on the offers provided in the previous weeks. New games will be added every Thursday until July 30.
If you regularly buy games digitally and pay attention to any of the above games, then now is a good choice. Let us know if you can take advantage of this new offer and leave a comment below.
.