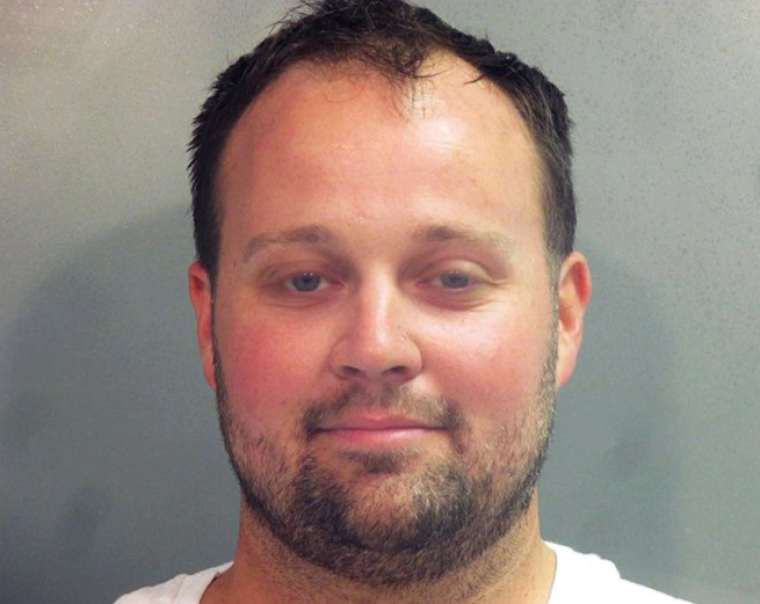 Josh Duggar, a former reality TV star best known for his role on the TLC series 19 Kids and Counting, has had his 12.5-year sentence extended by nearly two months, according to the Federal Bureau of Prisons website and is now reportedly being placed in solitary confinement.
Duggar, who was convicted of receiving and possessing child pornography in 2021, was due to be released on August 12, 2032, but online prison records for Duggar now show his release date as October 2, 2032. He was serving his sentence in the low-security federal prison Correctional Institute Seagoville near Dallas, Texas.
Duggar has been in solitary confinement since he was allegedly caught with a contraband cell phone last month, Fox News reported.
Duggar was arrested in April 2021 after being accused of having over 200 images of child pornography of children aged around 18 months to 12 years on his devices.
The images were found in a computer at a car dealership he owned. According to prosecutors, the images were downloaded in 2019 and Duggar had installed a partition on his computer to hide the illegal content from his wife Anna.
Last May, Duggar was sentenced to more than 12 years in federal prison after his request for a retrial or acquittal was denied. The 35-year-old father of seven was also ordered to pay a $50,100 fine.
Josh Duggar pleaded not guilty to the charges, and his defense claimed someone else was responsible for the illegal files on the computer. Investigators thought Duggar's claim was unlikely.
Although he did not comment on the conviction, lead defense attorney Justin Gelfand stated at the time that Duggar maintained his innocence.
Duggar previously admitted molesting his sisters when he was younger. His history of abuse led to the cancellation of the family's reality show.
In August 2015, Josh Duggar also admitted to cheating on his wife after it was reported that he had created an account with Ashley Madison, a dating website specializing in extramarital affairs.
"I was the greatest hypocrite of all time. While standing up for faith and family values, I was unfaithful to my wife," Duggar said at the time. "I am so ashamed of the double life I have led and saddened by the pain, pain and shame my sin has caused my wife and family and most importantly Jesus and all who confess to believe him."
The Duggar family was featured in 19 Kids and Counting and Counting On. The Duggars are a conservative Christian family living in Arkansas.
After serving his sentence, Duggar will be on probation for 20 years and prohibited from unsupervised contact with minors, including his own children. He must also attend sex offender treatment.
Free

Religious Freedom Updates

Join thousands of others to get the FREE MAIL free newsletter sent twice a week by The Christian Post.