People forget their passwords all the time, but if there's one password no one wants to remember, it's the Wi-Fi password. Most people configure a Wi-Fi network once, enter the password on all their devices, and forget it entirely. Until you buy a new phone, or guests want to use their smartphones to access the web—that's when you frantically search for Wi-Fi passwords, then give up and reset your wireless router. Before you go this route, here are some tips to recover your saved Wi-Fi passwords.
Note that this is not a guide to hacking a Wi-Fi network. It's illegal and could get you into more serious trouble than you might realize. These steps are for recovering your own Wi-Fi password only and are not possible if you don't already have network access on one of your devices. If you've forgotten your Wi-Fi network's password, follow the steps below to recover it.
How to Recover Forgotten Wi-Fi Password on Windows
While you may come across several apps that claim to allow you to recover saved Wi-Fi passwords, you don't need any of these on your Windows PC. Even if you don't have administrator access on your PC, you can follow the steps below to find your Wi-Fi password. Note that this method only works if security is set to Personal – if you are connected to a corporate network, such as your office Wi-Fi, this method will not reveal the password.
Using a PC connected to the relevant Wi-Fi network, access Start > Control Panel > Network and Sharing Center. On a Windows 8 computer, you can click Windows key + Cclick search and look for Network and Sharing Center.
click Change adapter settings on the left sidebar.
Right-click the Wi-Fi network you are using and click status.
click Wireless properties.
5. Click Safety Label.
6. You will now see the Wi-Fi network's name and hidden password.Check display characters Displays saved passwords.
Another way is to install a third-party app that will reveal the WiFi password stored on your computer. In these order:
Download and install WiFi Password Revealer. The installer will try to let you install Skype and AVG TuneUp, so we recommend that you uncheck these during installation.
Run the program after installation is complete.
Now you will be able to see all Wi-Fi network names and their stored passwords. You don't need to do anything, just run the program to see these Wi-Fi SSIDs and passwords.
How to Recover Forgotten Wi-Fi Password on Mac
You can find saved Wi-Fi passwords through the Keychain Access app on your Mac. That's it.
go /Applications/Utilities.
Search for the Wi-Fi network you are trying to find the password for by entering the network name (SSID) in the search box in the upper right corner or manually looking it up in the list.
Double-click the network name, and in the resulting box, select show password options.
Enter your user account password when prompted, and the saved Wi-Fi password will be displayed in clear text.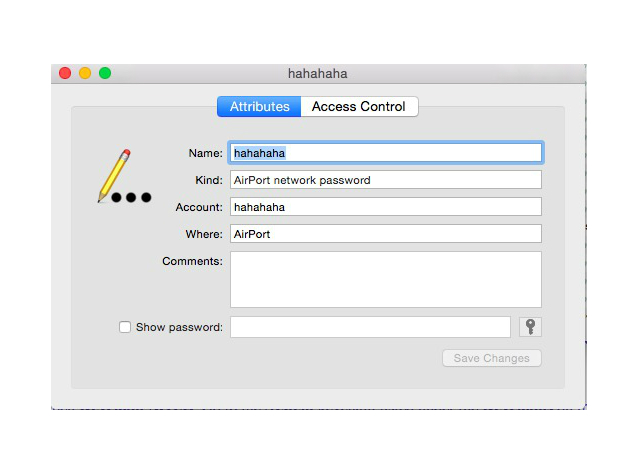 How to recover forgotten Wi-Fi password via router
If you don't have a Windows or Mac computer with your Wi-Fi credentials saved, or if you're trying to do this with a phone or tablet, you can still try going through the router. Obviously, this will only work if you're connected to the router's network – keep in mind that you can also use an ethernet cable to connect to the router. Tablets and phones cannot proceed unless they are already connected to a Wi-Fi network.
The steps will be slightly different for each router. Changing the wrong setting here can disrupt everyone's wireless network, so do it at your own risk.
First, open your browser and go to the router's local address – usually http://192.168.1.1 – but the URL varies by router brand, so check the manual (or official website) to find the correct address.
Enter username and password. Again, this will vary by manufacturer, and you can and should change your password too. However, by default, on routers provided by MTNL and Airtel, the username and password are both "admin" without quotes (other routers usually use "password" without quotes as the default password). If this combination doesn't work, you'll have to consult your router manufacturer or ISP.
click the Internet then click wireless. in some routers wireless Options may be visible on the home screen. In this section, you will see the security type (WEP, WPA, etc.) and key. Some routers may have these options under the Security tab.
The box next to the key field contains the password for the Wi-Fi network. On many routers this is in plain text so you can jot it down.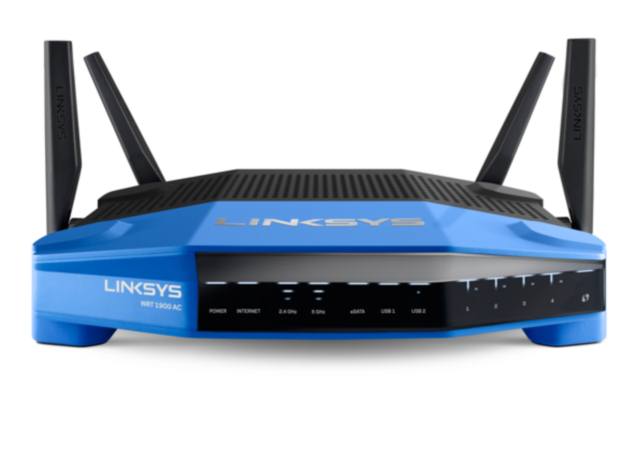 If all else fails…
If nothing else works, you may have to reset your router. Don't do this unless you can't connect to the network with any device. Resetting your router is an extreme step, and you must reconfigure your network to restore your Internet connection. Unless you know how to do this, we recommend contacting your ISP for assistance with this process.
We can't provide an exact step-by-step guide for this, as it varies by router brand. You must check your router's user manual before trying this. Every router has a reset switch. Some routers have a small button, while others hide this button in a small hole (which you can tap with a paper clip). You need to hold down this switch for a few seconds to reset the router. A blinking light on your router will tell you it's been reset. Once done, wait for it to reboot and reconfigure the network. The exact steps in this process will also vary depending on your ISP, which is why if you need to reset your wireless router, we recommend contacting your ISP unless you know exactly what you're doing.
That's how you can recover saved or forgotten Wi-Fi passwords. If you know of any other simple methods that worked for you, please let us know via comments. For more tutorials, visit our how-to section.